Full Body Massage that will Rejuvenate and Relax your Mind…
Allow your body, mind and soul sense a haven of tranquility
Not familiar with the different types of massage? No problem! Come in for a consult today! We'll find out what works for you! 
We have Aromatherapy, Deep Tissue, Royal Thai massage, and a lot more in this luxurious spa.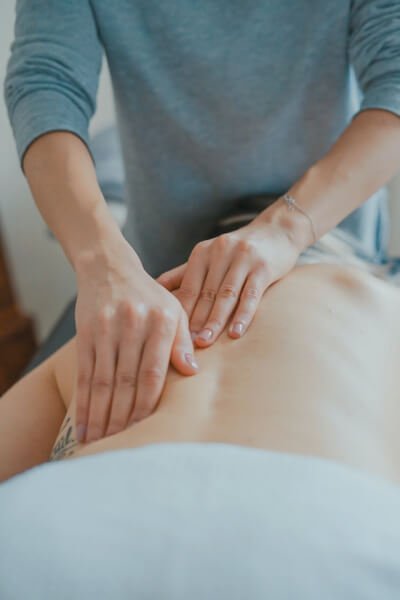 This massage is beneficial for athletes and those who sit for long periods of time.
The goal of Swedish Massage is to melt away muscle tension and increase the blood flow to your heart.
Hot Stone Therapy allows your body to relax and release tension and stress.
Want to make booking or have a question?
Call us on 123-456-7890 or simply book an appointment
You deserve better than a rushed massage by a rookie therapist in a place that makes you feel more stressed.
Select Any 8 Hour Massages
Valid for 6 months Only.
Price INR 15,000 (Plus Taxes)
Select Any 17 Hours Massages
Valid for 8 months Only.
Price INR 25,000 (Plus Taxes)
Select Any 50 Hours Massages
Valid for 1 Year Only.
Price INR 50,000 (Plus Taxes)
Select Any 120 Hours Massages + 15% Discount to Your Friends & Family Members. Valid for 2 Years Only.
Price INR 1,00,000 (Plus Taxes)
Best spa in town excellent therapist hygiene standard is excellent, you are welcome by a drink and also after the shower. it was a luxurious experience enjoyed it .
One of the best spas in the Panchkula Tricity. They're also coming out with new treatments! Would love to visit again. 10/10 recommend to others!!!
Fantastic Spa place. The quality is superb and the staff is patient and professional. I had a bad back ache due to traveling and it was very professionally done. Highly Recommended!
What Are You Waiting For...
Relax and recover with a variety of techniques to promote relaxation, relieve muscle tension and improve circulation.
Our Inside Pictures
Take a look at some pretty pictures captured in and around our premises.